I present to you the project I've been working on for the last month and a half.
There's a great task-planner called Timestripe. Inside of Timestripe there are climbs—short-term programs aimed at improving of a certain skill or a habit.
I happened to meet the guys who from Timestripe team: Sergey Kulinkovich and Andrey Maykov, both are creators of the product. I offered them my help with copies, and Sergey asked me, "Do you write in English". Apparently, I fucking do.
One month and a half later I found myself finishing my own Timestripe climb about beating writer's block in 21 days. This climb is a starting point for those who want to write regularly or become a commercial author, writer, editor, copywriter, etc.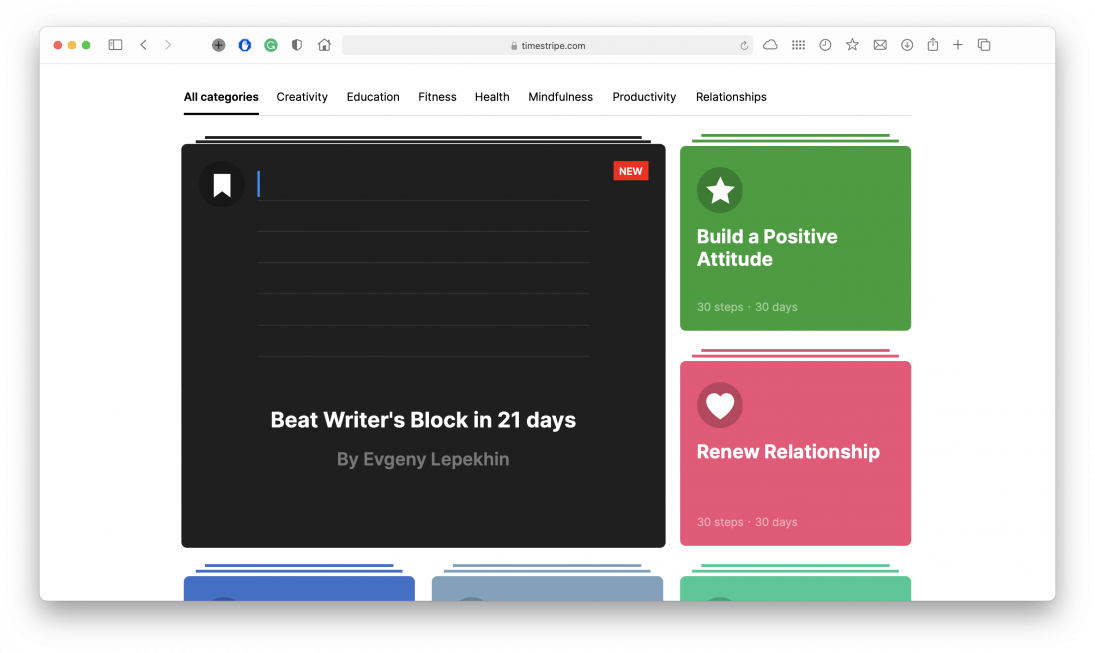 Within 21 days you'll learn the basics of writing good and clear copies, and create a few pieces on the topics you're passionate about. The climb consists of short theory basics and easy-to-do everyday tasks.
If you're interested in the topic, I invite you to try this climb and share your feedback with me via email → evgeny@lepekhin.me.
---
Subscribe to my monthly newsletter and Telegram channel to receive new posts about writing, management, and leadership on this blog.