In London I bought a book by John Hegarty, an iconic British PR-manager and advertiser. The book has only 125 pages, but it's the most captivating piece on creative thinking I've ever read. I ate it during my three hour flight to Moscow, and funny but literally can eat this book, 'cause it's printed without ink.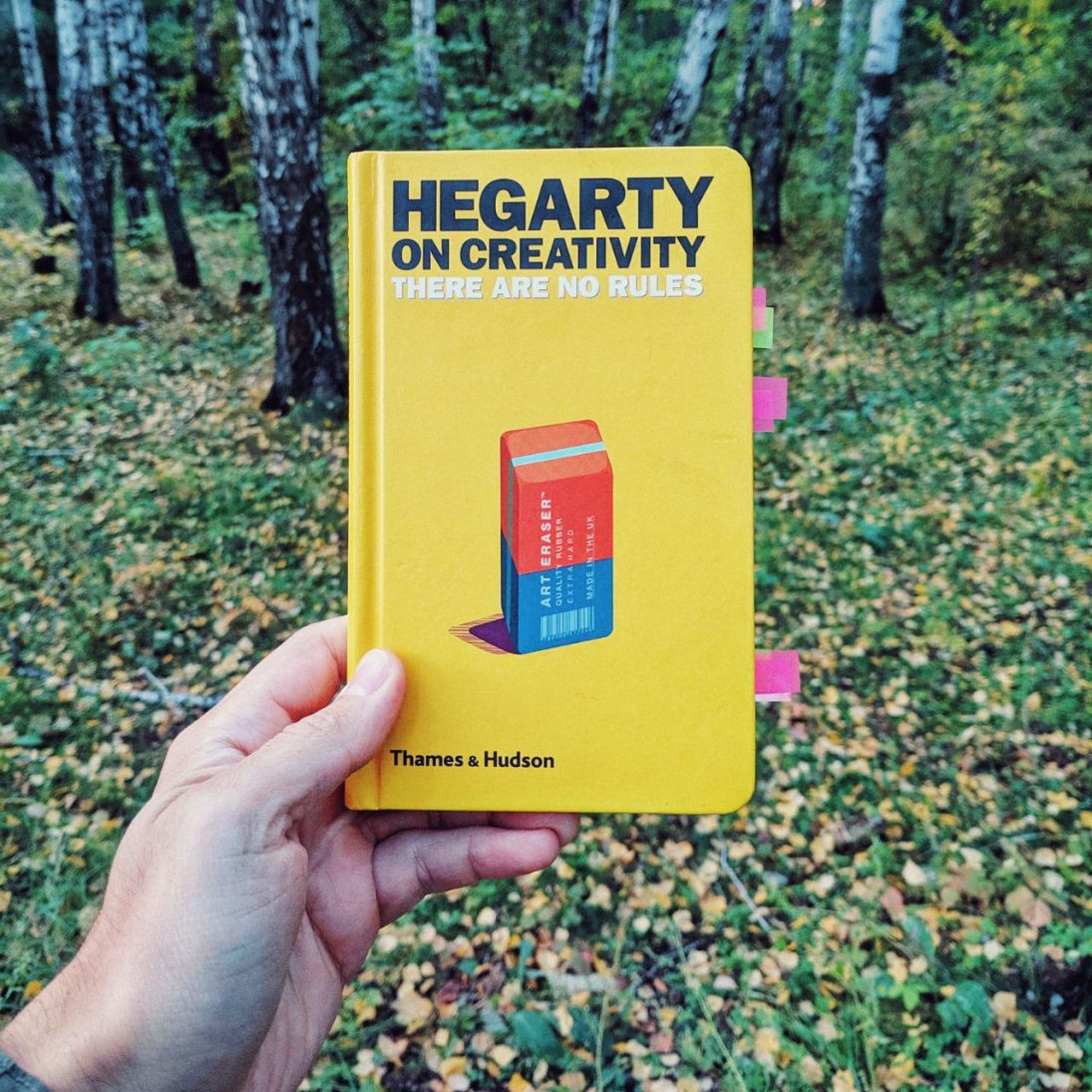 Hegarty breaks all templates and familiar patterns that stuck in our heads, and reminds about simple truths we know, but we are too afraid to follow.
The book is written in a modern and clear language. Anyone with an intermediate level of English can easily read and understand everything Hegarty says. Here's one of the feature quotes from the book:
Screw the rules, go hard.
Read more