How to deal with failure and reduce the stress it brings

★
It's been three days since my wife and I returned home from a short trip to Ufa, the capital city of Bashkortostan. It was our first trip together in six months, so we were expecting it like never before.
We did all we could to make this trip joyful and pleasant: booked a good four-star hotel, asked our friends to recommend us good restaurants and cafes, and made a list of places to visit and local food we should try. However, everything that could go wrong went wrong on that trip.
The mishaps started right after we arrived. We planned this short vacation a month ago to get to the concert of Pompeya, a Russian indie-rock band that sings in English. The organization was so bad that there was a cram. As the gig started, soon my wife and I were squeezed between two flows of people like rye in the windmill. So, we had to leave and listened the rest of the show from the distance.
For the next two days, bad luck followed us. Everywhere we went we encountered indifference from waiters and baristas, rudeness from people in the street, and prying eyes of random passersby. In all the restaurants we visited the food was unsavory or cooked in some weird way. For example, in one place we were served an Italian pizza with dill, and in other cafe—a waiter brought eggs Benedict that were watery.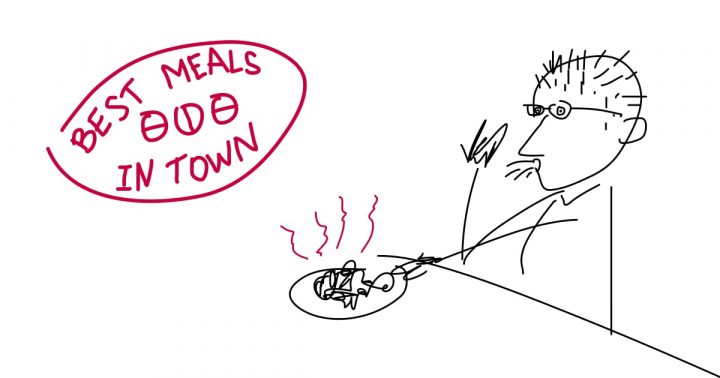 The city of Ufa is a nice place from an urban perspective: there are many parks and green cozy alleys, breathtaking landscapes, lots of old merchant houses, and unique local wooden architecture. But we didn't have a chance to enjoy the city, because we didn't feel welcome there.
Even though I can't say our trip was a pleasant experience, we accepted it and tried our best to enjoy it anyway. As soon as we realized things weren't going the way we wanted, we made up our minds to accept anything that would happen and live every moment as is, not trying to control the consequences of our choices.
We can't control the outcomes
The only two things you can control in life are your perception of events and your attitude to the impact they have on your life. You have the power to make conclusions and decisions you think are best for you. But you can't control the outcomes.
You can design a great process, tweak your mind to the right tune, thoroughly manage your daily routine, and still get the wrong result. It's insane, but it happens every day. And when it does, it's crucial to focus on the next attempt rather than the outcome you are aiming for.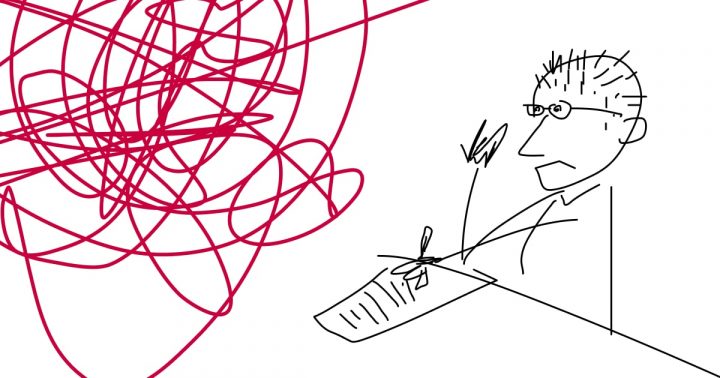 There's no 100% working solution that will lead you to success. There are no magic pills. The previous experience that worked in the past can become a letdown or another pitfall in the present. The only reliable tactic is to keep trying and not be afraid of failure.
Failures always come with stress, and it's a good thing. Stress kept our ancestors looking for a better place to settle. Stress and hunger kept them seeking an easier and more reliable way to get food—that's how livestock and crop production emerged.
Stress and failures are the essences of life, without them, we'd be extinct. So if you're feeling stressed right now, that's OK. You can't completely remove stress from your life, but you can change your attitude toward it. Legitimize failures, let them be.
Babies are best at failing, and they don't give a shit about it!
Think of a baby boy who learns to stand and walk. He doesn't care if he falls a thousand times before he can stand holding onto the edge of his bed. He doesn't give a shit! He keeps trying, and, in the end, he gets there. We are no different from them!
Another great example is people who run marathons. Marathoners don't run a marathon on their first attempt. First, they run 1 km, then 2, someday they run 5. Then they run 10, 20, and only after years of training—a marathon. They don't care much about failures, because it's OK not to be capable of running 42 km from scratch.
Legitimizing failures is the healthiest way to handle stress. By changing your attitude to setbacks you can greatly reduce the amount of stress in life. This will release more time for new attempts and ideas, and allow you to see solutions that were unavailable to you before.
Pain is inevitable, suffering is optional. The same goes for failures and stress.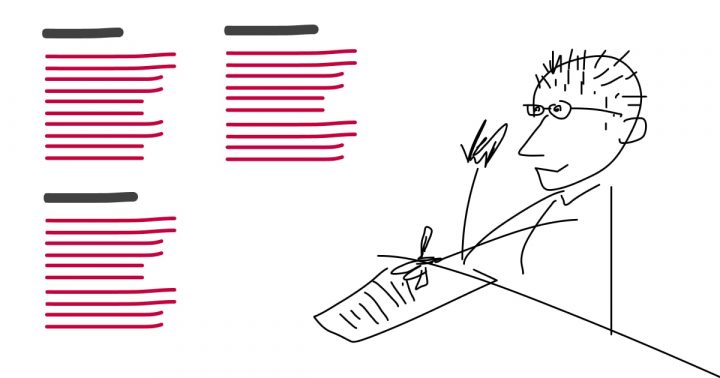 Accept failure when it comes your way. Never think you'd fail, but also never regret it when you do. Go forward, do your best, and never look back. Then it'll be easy for you to start over as if nothing bad happened at all. That's the best way to master the game. Any game.
---
Subscribe to my monthly newsletter and Telegram channel to receive new posts about writing, management, and leadership on this blog.
Tweet
Share
Link
Send
Pin