In the middle of September we had our second studio camp. The first one took place in May, back then we kept it simple: took a walk around the old city center of Tyumen, visited the Japanese garden and had a picnic in Zatyumensky Park. This time we gathered the whole team together, rented a country house and spent three days together in the forest.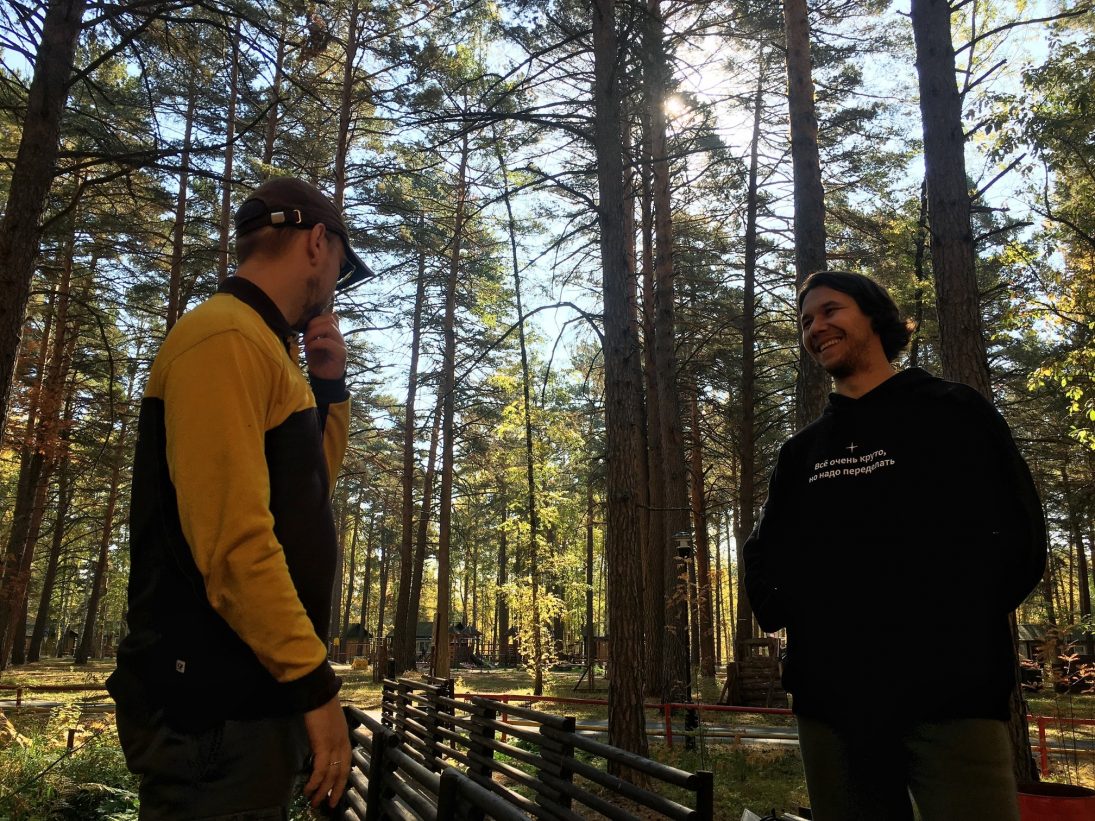 What camp is about
Camp is a corporate party but with a different spin. Instead of getting drunk and taking part in stupid contests we reinvented the way we hang out with teammates.
Camp is more like gatherings with good friends on a barbecue day when you talk about work, life, hobbies, share your favorite jokes and memes, watch movies together and play board games afterwards.
Camp is about everything that you usually don't do with your teammates at work. Especially if you're a fully remote or hybrid team.
When we did the first camp we weren't sure if everything would go smoothly, so we set several rules and constraints:
The camp is a project and it has to be managed like any other project.
You have to prepare for the camp in advance. The bigger your team is, the earlier you should start preparing. There are only five of us, and yet we started planning our camp a month before the event.
The camp lasts three days. This way you'll avoid the feeling of tightness and get just enough time out of work with your teammates. More can be overwhelming and tiresome.
The camp takes place on weekends so that everyone can make time or come from another city.
Participation in the camp is not obligatory. Anyone can refuse and use this time for their own good.
The camp has a schedule, but it is ultimate. You can flex it as you go like a scope on any other project.
How we came up with this camp idea
This year our studio turned six years old, and we realized that we had never come together in one place. So we decided to fix it.
We work remotely and live in different cities: Tyumen, Ufa, Saratov. All those cities are very distant from each other, so it is logistically difficult to get us together too often. It was important for us to get to know each other and take a break from work. But we wanted to spend time with ease, without a banquet and the CEO of the company making toasts.
We didn't want to do it the way big companies do it. We wanted to do it our way.
For us, the camp is also a rare opportunity to discuss working moments and strategy in person, talk about dos and don'ts, listen to each other, share ideas, and raise important questions.
How we used Basecamp to prepare for the camp
We decided to spend the second camp outside the city. It was much harder to organize it than the first one when we simply had a picnic in the park and a short tour around the historical city center. We had a lot of things to deal with.
First, we created a new project in our Basecamp, outlined tasks and deadlines, and distributed responsibilities among the team. Everyone was in charge of something: Nastya and Misha came up with the camp schedule and a list of things to bring with us, Anna made a list of products and the camp menu, I managed the production of the studio merch, booking a house and shopping for groceries.
It took us a month to prepare for the camp. But what I like about it is that there was no rush. We kept our pace. As they say, "Slow and steady wins the race."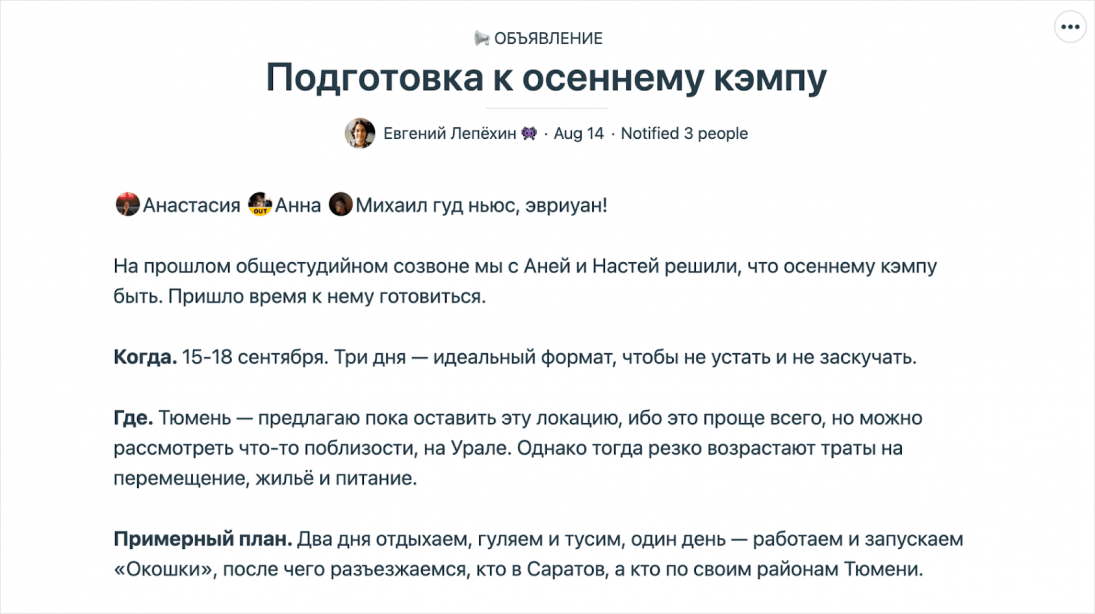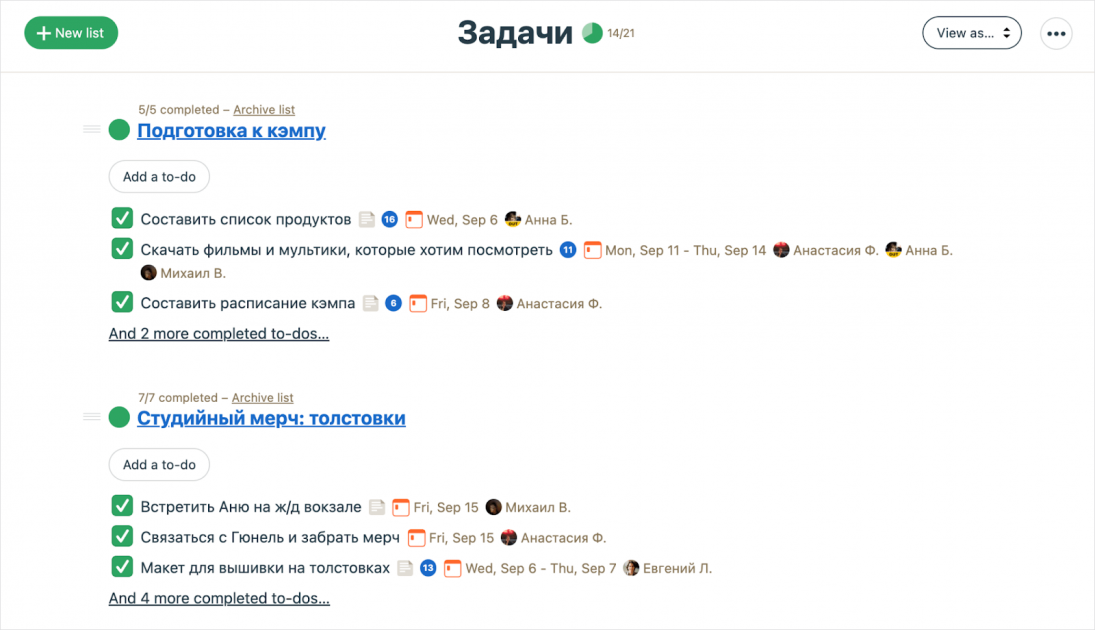 We designed the studio merch
For this camp we decided to make our own merch. We collected examples of hoodies we liked, and every team member came up with a phrase or a motto for embroidery.
With that, we came to Gyunel, the founder of KIKA clothes brand, and a good old client of ours. Gyunel helped us choose the fabric and design a fit of the hoodies. We agreed that it would be black hoodies of thick 100% cotton with matte threads embroidery.
We addressed our order to Gyunel a month before the camp and did the right thing: the fabric we wanted for the merch was not available at the time, so Gyunel had to order a new batch from Moscow just for us. While the fabric was on its way to Tyumen, Gyunel designed a pattern for our hoodies, and we did the prepress files for the embroidery.
In the end, we came up with a detailed doc describing all details of the fit, fabric, details and embroidery layouts. It's a public Basecamp doc, but it's all in Russian. You can read it using Deepl or Yandex Translate. I recommend using Yandex as it's better designed for translating from Russian.
The merch was finished right on the eve of the camp. Perfect timing!
Four hoodies made of 100% cotton with a large embroidery cost us just about $⁠230, about $⁠56 per item.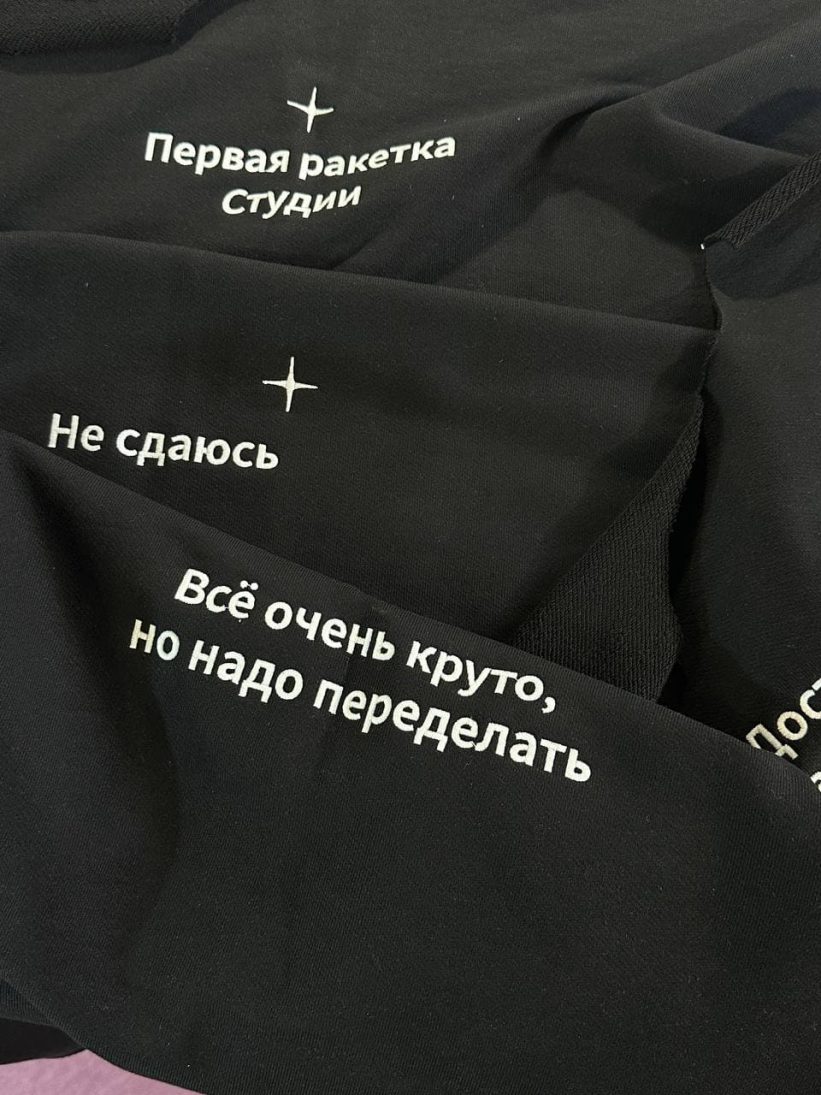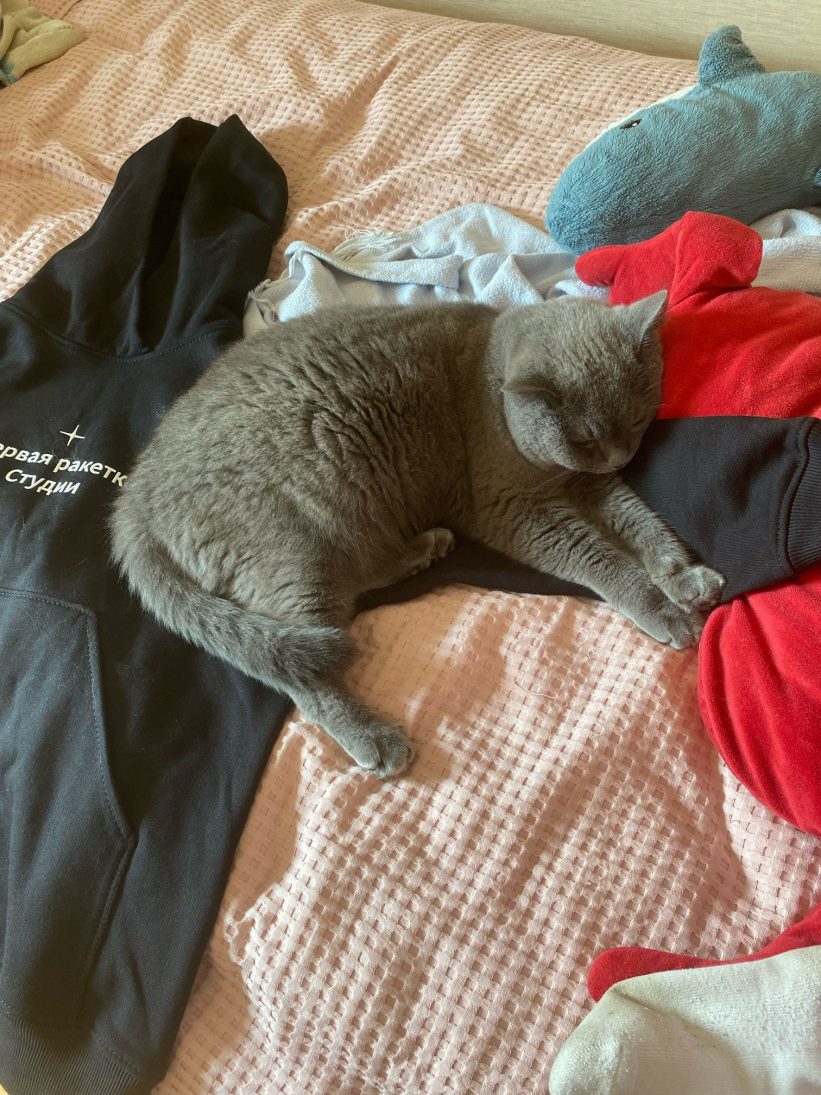 We a rented a house in the forest
I was responsible for the search for booking a country house. We were looking for a house that fitted the following criteria:
With an independent heating system. September in Tyumen is usually warm, but the nights and mornings are chilly. So we rejected the idea of sleeping in a glamping house, without a heating system and a shower.
There is something to do. We immediately discarded daily rent houses as we would have to entertain ourselves. We wanted a place that would offer options for rest and fun.
There's an equipped BBQ spot. We didn't want to carry a bunch of utensils like a grill with us for just two days, so we were looking for a place where we would have everything we needed for a bonfire and a grill for roasting meat.
I narrowed the choice down to three options, and we discussed them asynchronously in the studio Basecamp. As a result, we chose a house named after Leo Tolstoy in Kuliga Park. The place looked great, beside there was a rope park, sports grounds, and a small restaurant so we could dine there if we were short on food.
Renting a house for two nights cost us $⁠200 which is a great price for the weekend. Just for comparison, renting a private house in the outskirts of the city would cost us twice as much, about $⁠360−400.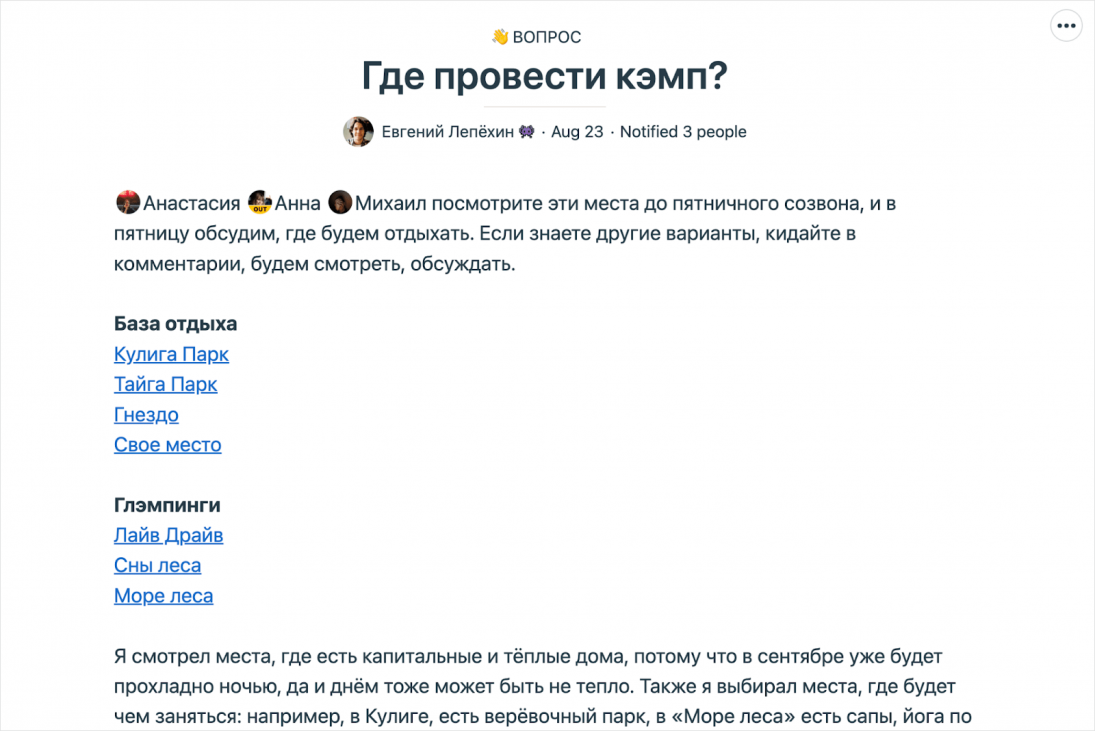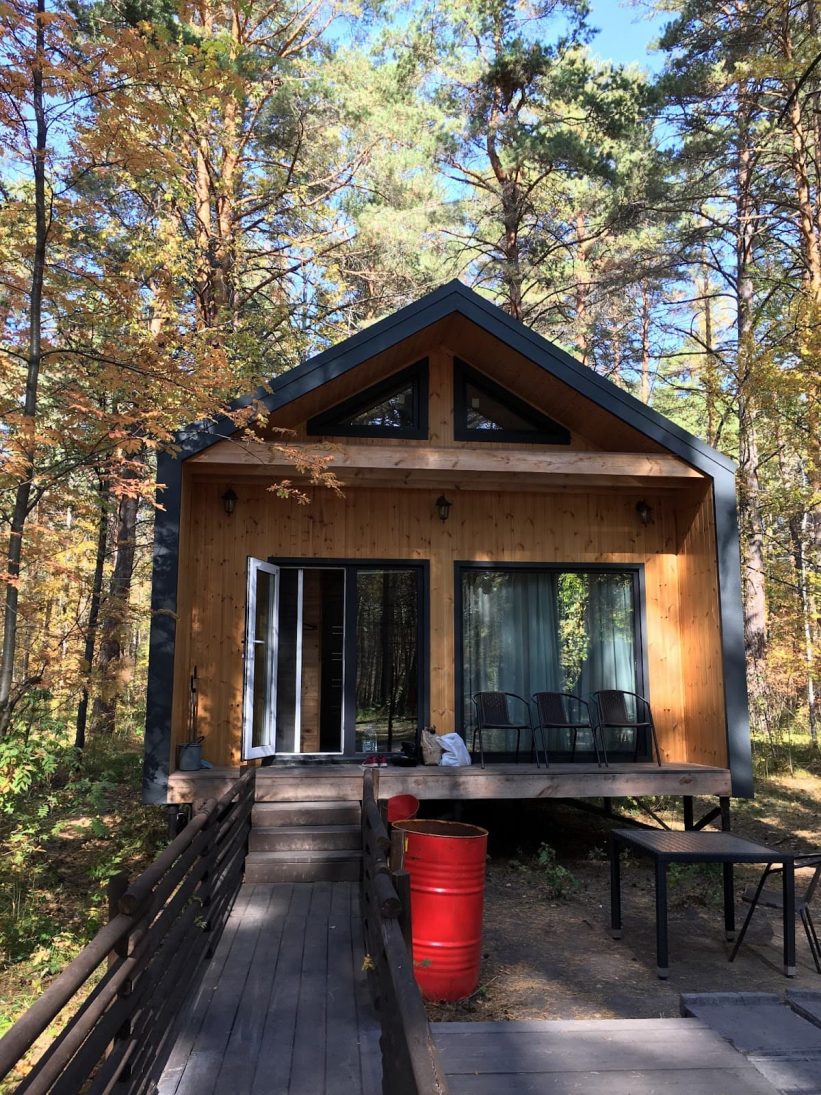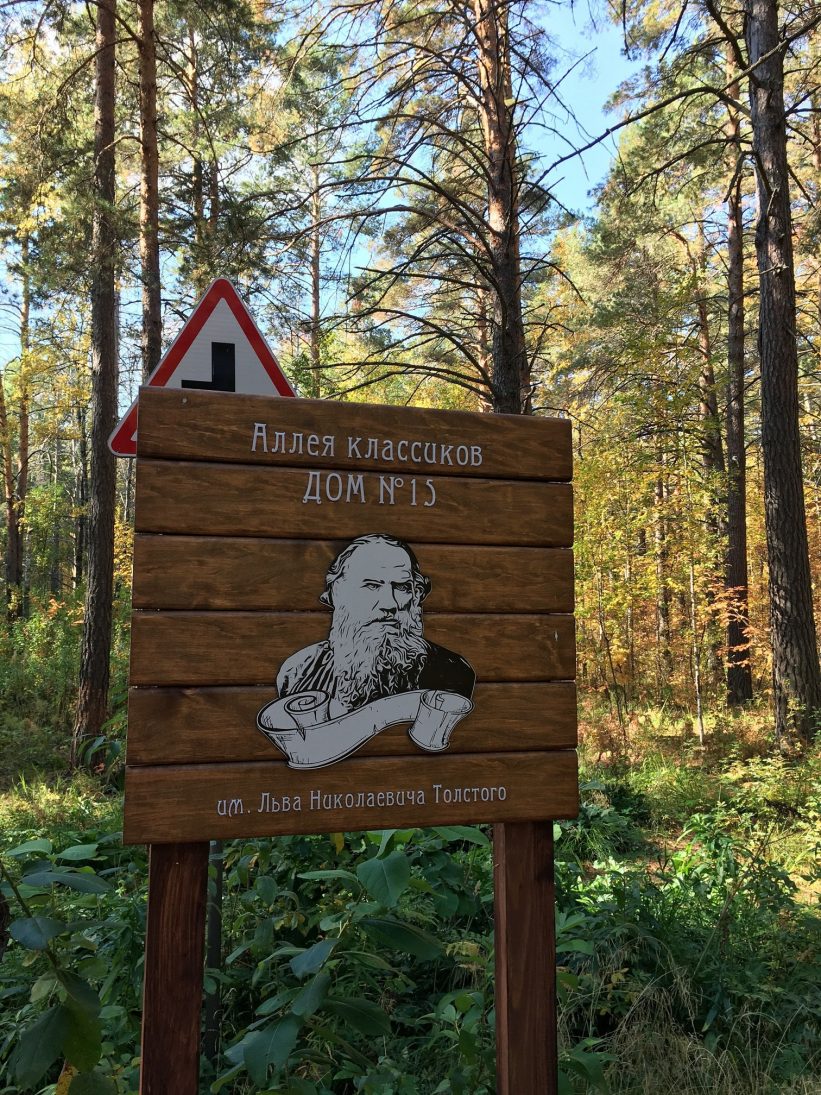 We made a menu and went for groceries
Our designer Anna was responsible for the camp menu. The task was to come up with something simple that would not be time-consuming. In addition, there was no stove in the house, so we had to adjust the menu on the go.
Anna shaped out the meals and then specified what dishes and snacks we would have. Others dropped their preferences in the comments on Basecamp, and Anna gathered them all in a final Google Docs.
We made a list of groceries from the menu. On the eve of the camp I went for groceries to a huge hypermarket called Lenta, which is like Walmart in the US. It cost us $⁠100 to get enough food for four people for the whole weekend.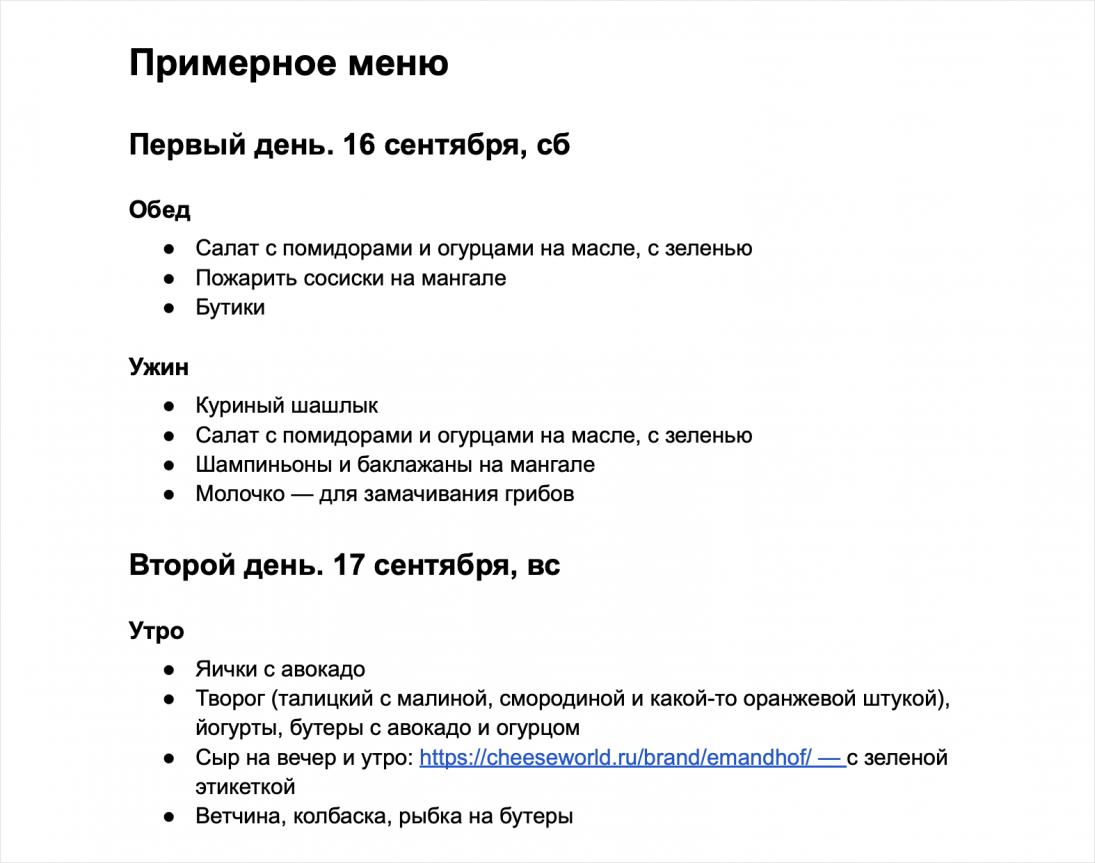 We made a schedule and a list of things to bring with us
Nastya and Misha were responsible for the camp schedule and sports equipment. They make an approximate list of to-dos with timeframes, rather in order to gather together ideas of what we could do during the day than to actually follow this plan. It helped us to be at ease and not to think what to do—we opened the list and chose the activity we felt like doing at the moment.
Take a look at our schedule: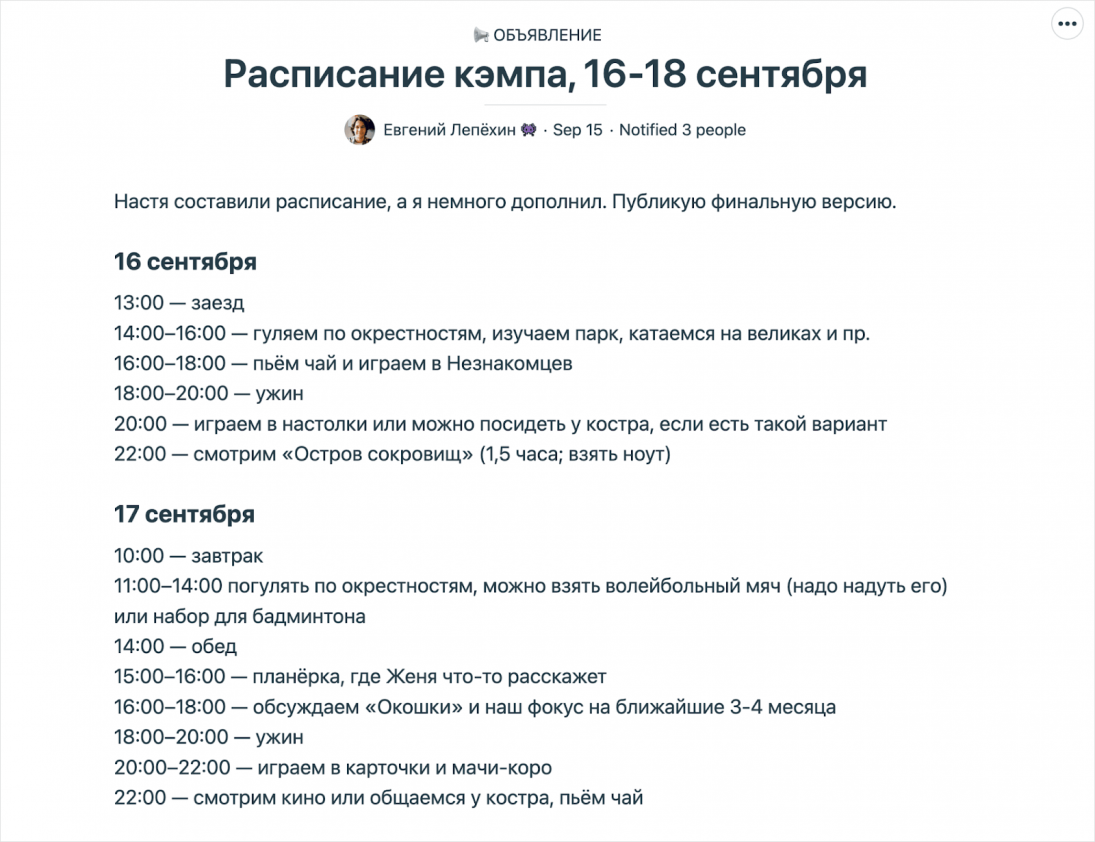 A couple of days before the trip, we made a checklist of things and clothes to take with you and downloaded movies in case wi-fi would be out of order. We bothered like hell to make everyone feel at home. We thought through everything in advance, so that we could relax and not worry about things on the spot. And it was totally worth it!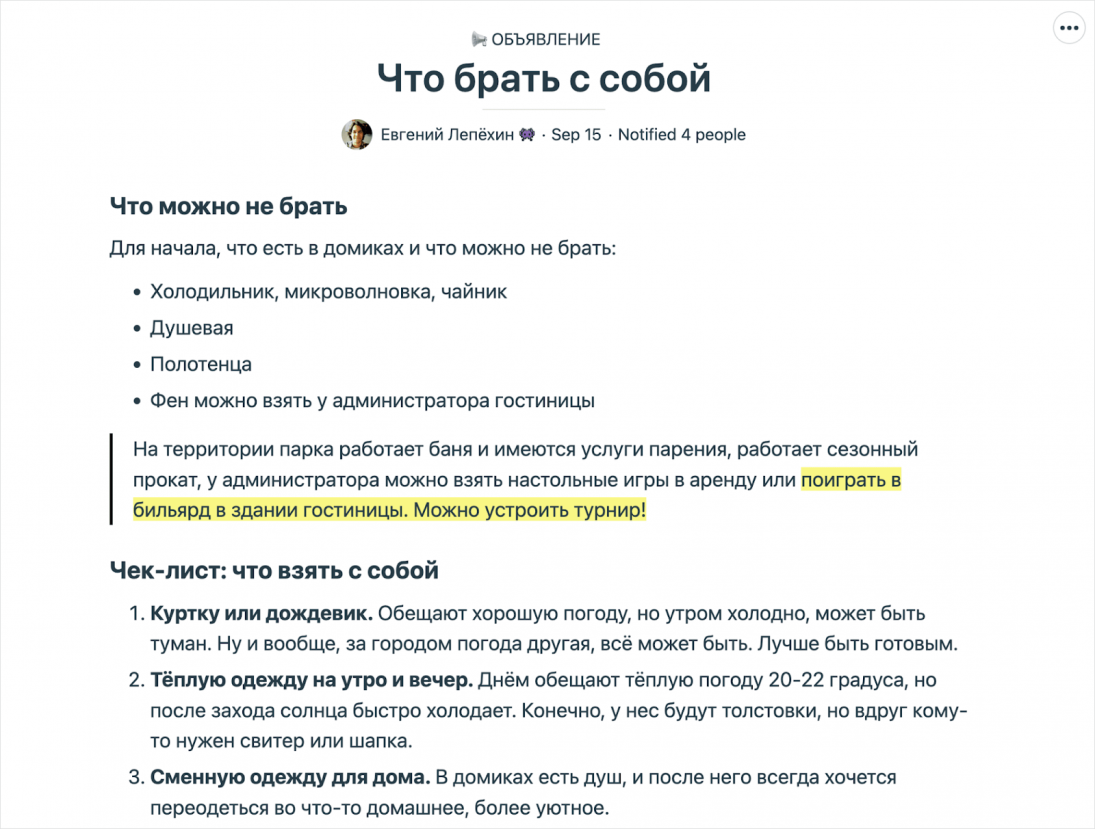 How did it go? Awesome!
We got lucky with the weather—all three days were sunny and warm, +20−22°C.
On the first day we moved into the house, had coffee with waffle rolls with a boiled condensed milk—an immutable attribute of the camp—had a walk in the forest and played frisbee.
For dinner we had a barbecue and then watched "Treasure Island", a legendary Soviet cartoon. Some scenes from that cartoon became viral and turned into memes, spreading way beyond the Russian speaking community.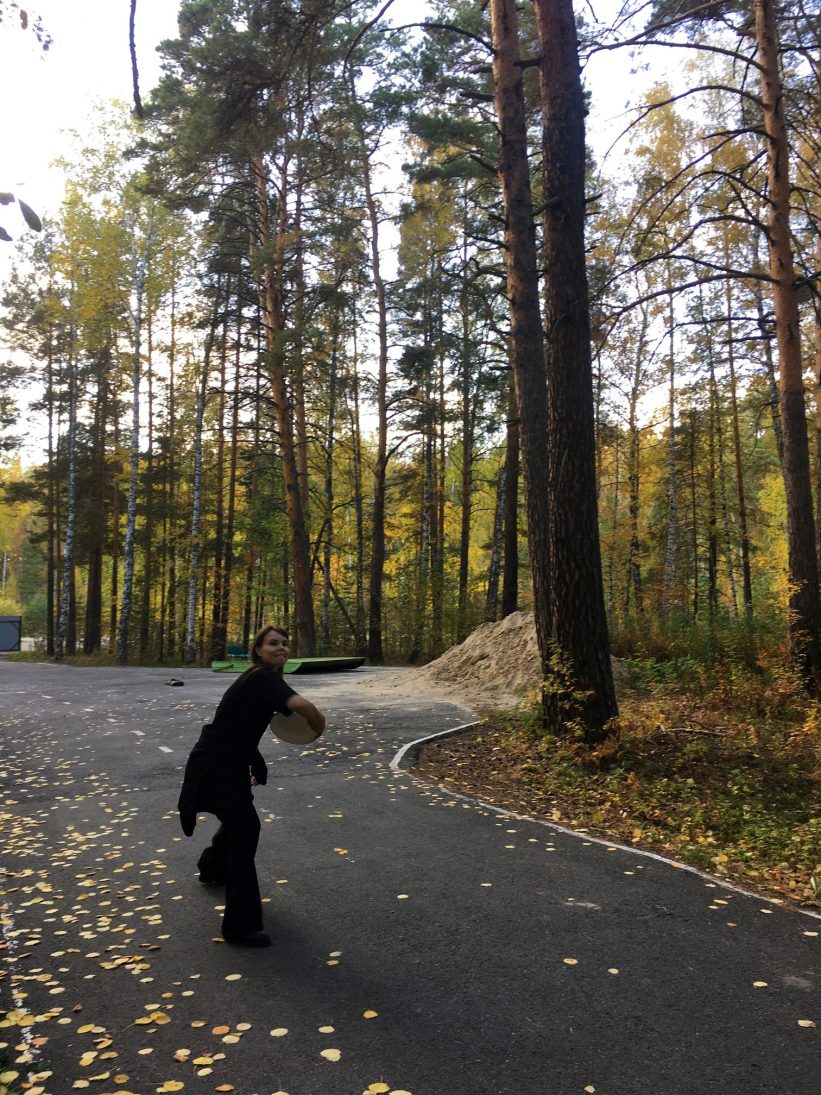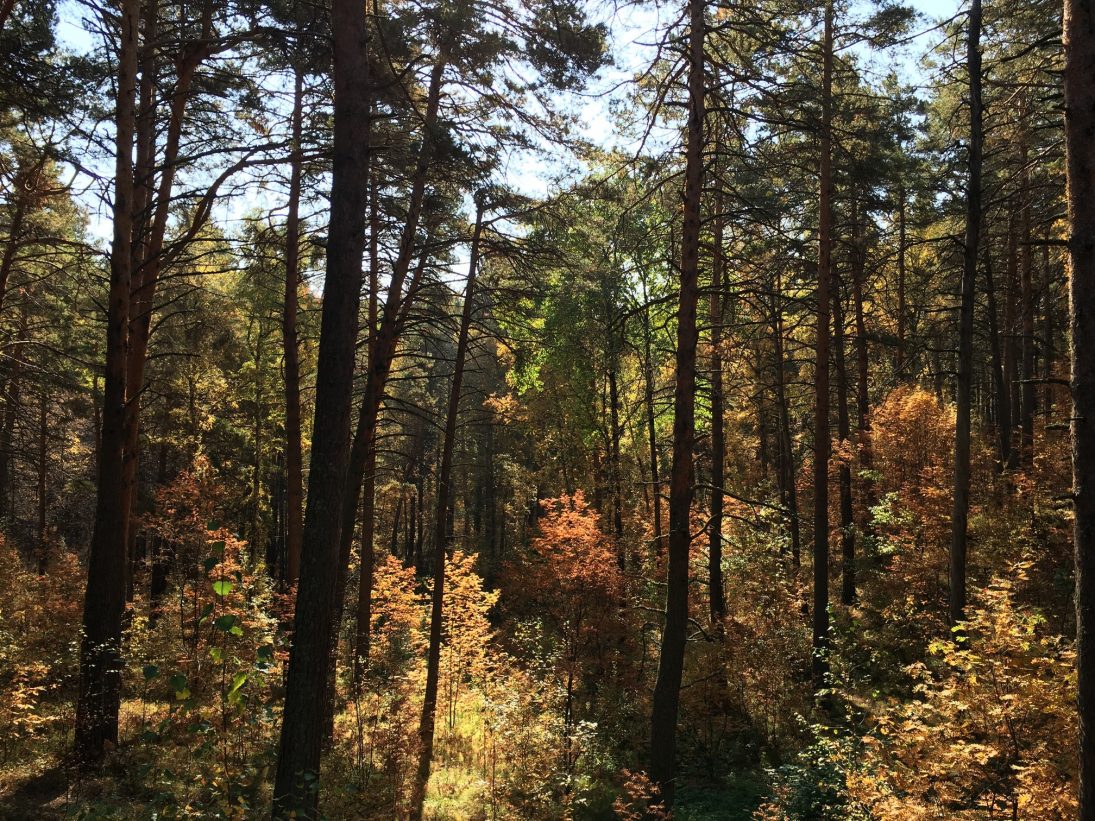 We started the second day with birdwatching. We happened to see a woodpecker, a nuthatch, tits, magpies and a finch. Birds are awesome!
After lunch we played badminton, played a card game called "Strangers: Office Edition" and designed for teammates. We shared our work experience in other companies, discussed our approach to design and our focus for the next three months.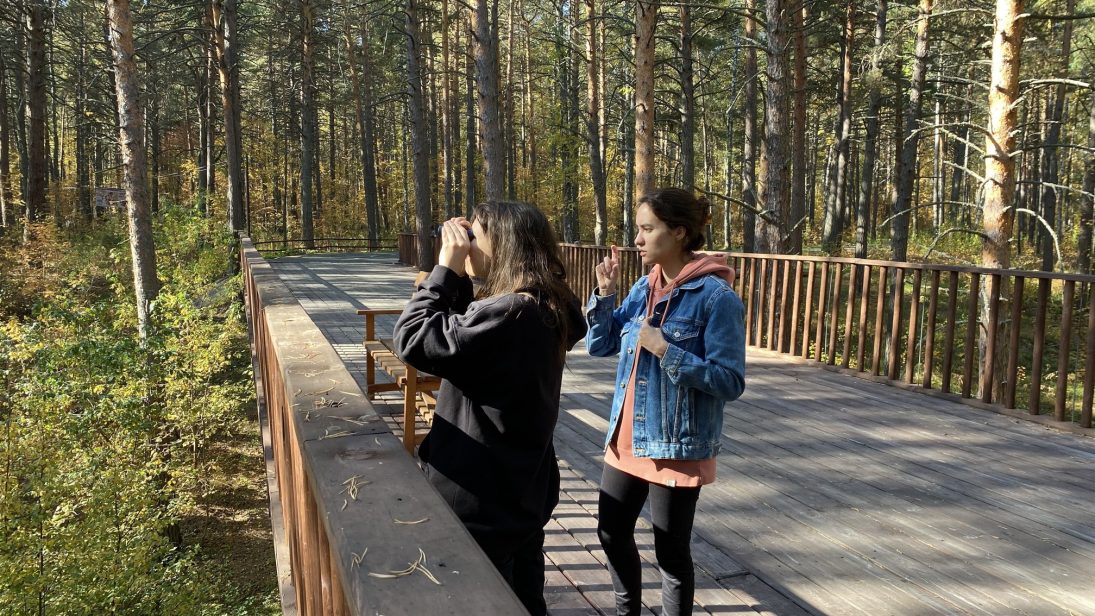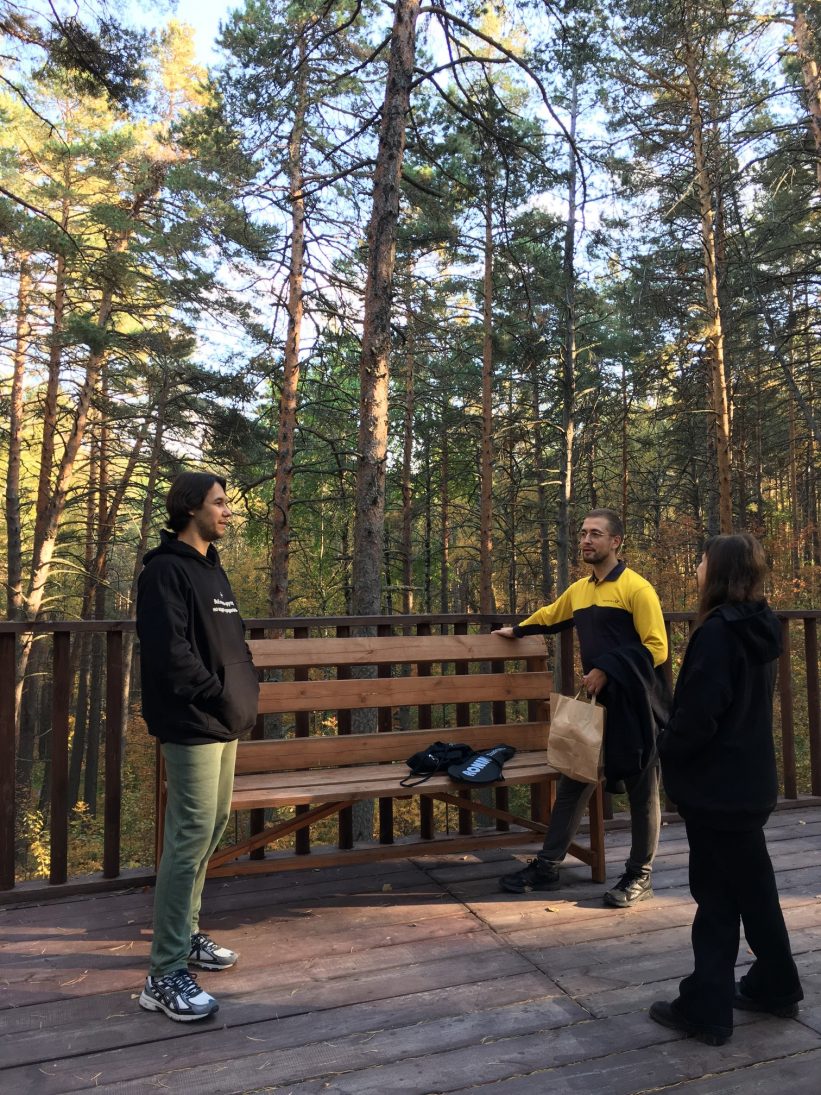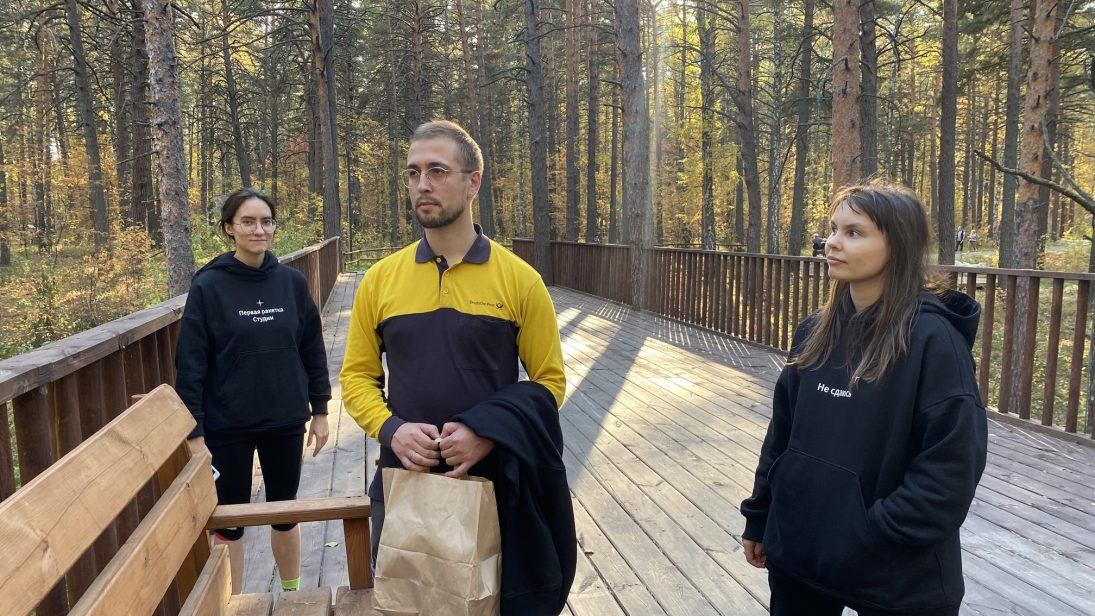 On the third day we returned to the city. The key goal of the day was to prepare for the launch of our new product. We gathered in our favorite coffee shop, polished some things in the backend here and there and launched our first paid service called "Okoshki", a service for small makers who work alone and deliver services by appointment.
In Russian "okoshki" literally means windows but it's the word people use when they have a free time slot to receive a client. A maker often says, "I have okoshko for 5 pm. Does it work for you?"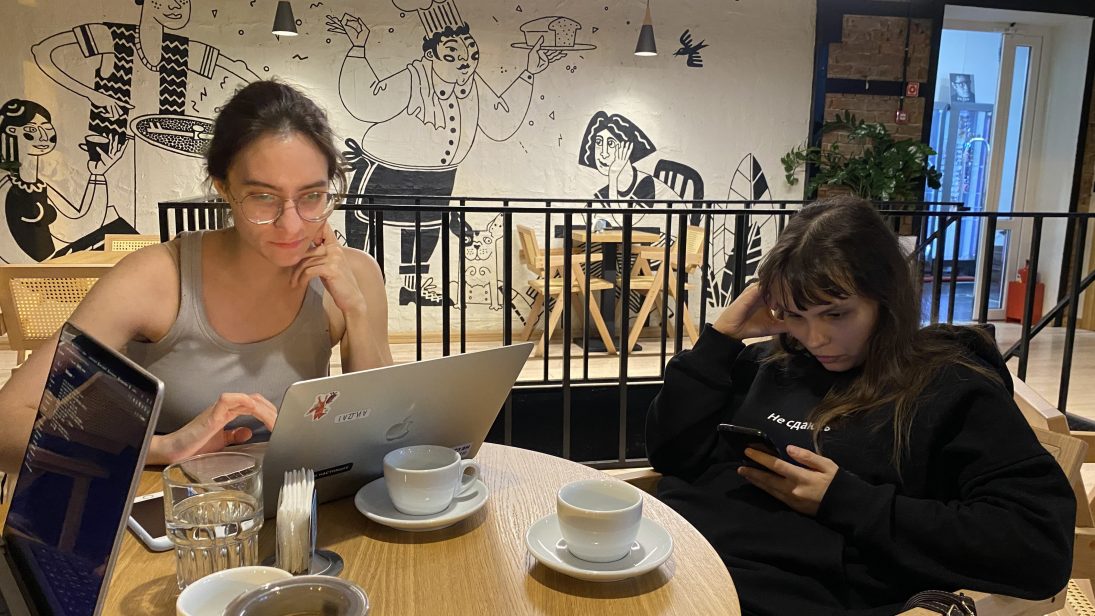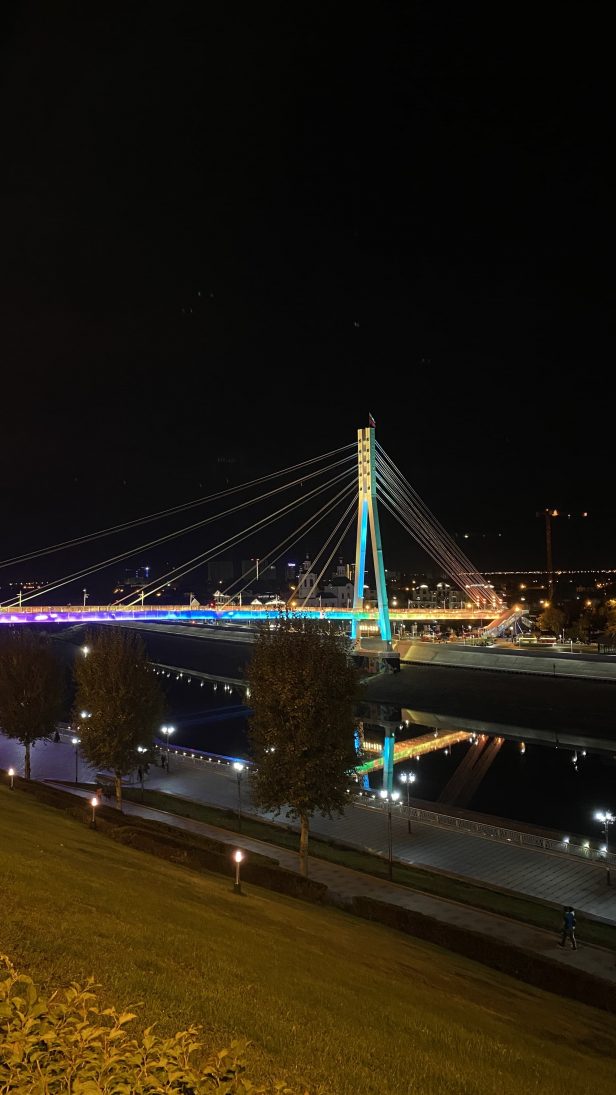 Impressions of the camp from our team
Most of all, I liked that there were many activities at the camp. It's harder to do in the city as it's harder to make time and it can be windy. During the camp we got lucky, the weather was perfect, and it was an ideal moment to play such games like frisbee and badminton. Well, it's always nice to just eat in the open air.

Misha Vorobyev, CTO
We have a great team, the second camp was very cool and comfortable — even for me, as I am an introvert. Although we are all united mainly by work, we had a lot of fun at birdwatching, watching "Treasure Island", and playing badminton.

Nastya Fyodorova, writer
The coolest thing at the camp for me is the forest and the great company of my coworkers. It was great to sit at the bonfire in the evening, take a walk in the forest in the morning, listen to the birds singing, look at them through binoculars and determine what kind of bird it is.

It was the first time I went to another city to visit my colleagues. I'm a cautious person, and for me the camp was a way out of my comfort zone. But everyone was so nice I forgot about everything.

Anna Borisova, designer
Camp is the best internal project of our studio. Managing rest and fun is the hardest thing to do and we nailed it! Time passed unnoticed, and the intensity of events was so high that I got the feeling that the camp lasted not three days, but at least a week. We will definitely do it over again, but now somewhere else!

Evgeny Lepekhin, editor
How much does it cost to organize a camp?
The first camp cost us almost nothing. The only expenses we had were the purchase of the game "Strangers" and dinner at a Mexican restaurant on the last day.
The budget of the second camp was about $⁠500, but we went a little beyond it and spent $⁠570. The camp could have been even cheaper if we didn't make the studio merch.
Here is a list of our total expenses:
House rent for a weekend — $⁠200
Merch for the team of four — $⁠230
Grocery shopping — $⁠100
Transport — $⁠40
---
Thanks for reading! Hope you enjoyed this post.
If you have any questions, feel free to ask → evgeny@lepekhin.me
Our studio's website → https://lepekhin.studio/en
If you love the story and would like to share it or mention on your blog, newsletter or social media, please do it. I'd appreciate that!